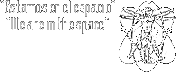 LOFT ESPACIO ALFA. Fine Art.


(Desde 1995 al 2023)





EXPOSICIONES Y FERIAS DE ARTE.


Proyección Internacional .

VIAJES DE ESTUDIOS PARA ARTISTAS.
EUROPA Y EEUU. Grupos.
Cursos de Perfeccionamiento Certificados.



El Destino es... Consultar.




Formulario Contacto.

Abierta la Inscripción.



Directora LEA: Beatriz Zucaro
International Art Consultant Museum of the Americas.



Honorary Member. Miami, Texas. Usa . C

oordinación Cultural.